This beginner's guide will walk you through how to use the Optionwisdom newsletter service and get the most out of the web site.
Optionwisdom, is an options trading service that uses a proprietary algorithm to generate several different types of options trading alerts.
We offer a Bronze membership, which is a 2-week free trial, which provides access to one of our most popular trading strategies that involve unusual option activity. This strategy helps describe stocks or ETF's that are experiencing volume that is out of the ordinary and likely to be on the move.
Once you sign up for one of our membership packages, you will begin to receive email alerts directly into your inbox of options trades generated by the Optionwisdom algorithm. This is what your emails will look like.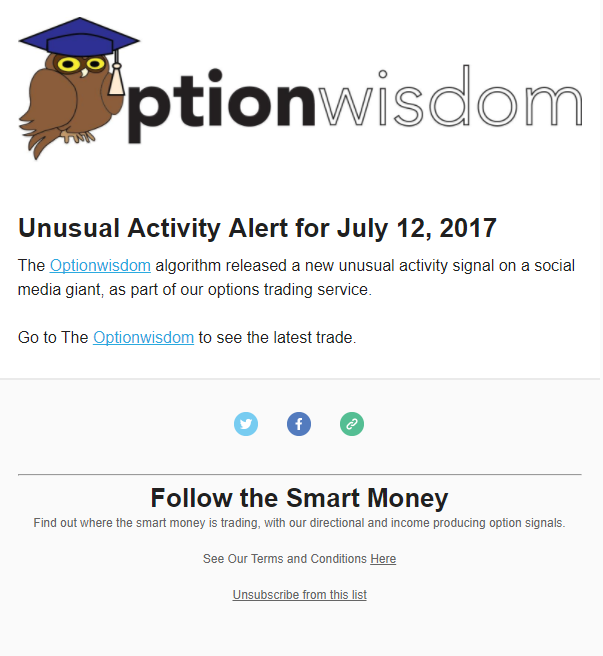 If you click on the link, it will take you immediately to the option wisdom web site where you can view the trade.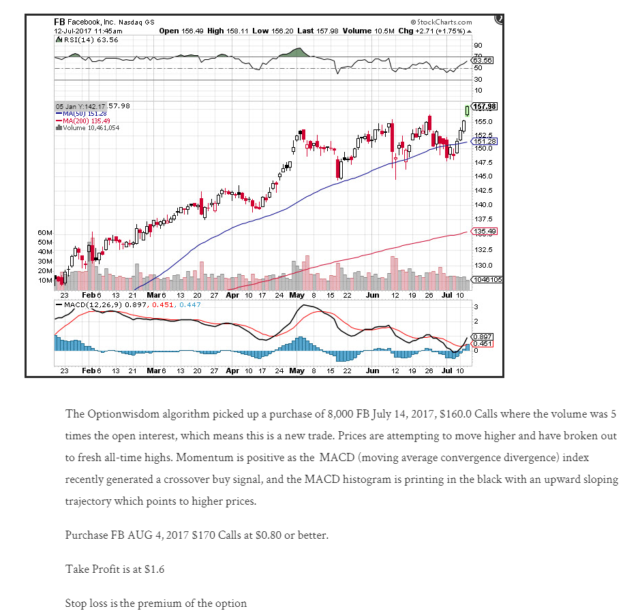 The trade will tell you what type of unusual activity has occurred and provide some fundamental or technical analysis that describes the movement of the stock or ETF.  Additionally, the alert will provide an entry price into a specific option, as well as a take profit and stop loss level.
If you are a Bronze member, Silver Member or Gold Member, you will have access to unusually activity trades, as well as our education section and weekly summaries.
If you upgrade to our Silver or Gold membership, you will also have access to several income-producing credit trades.
These trades are excellent ways to generate gains without having to guess the direction of a stock or ETF. In fact, you can be wrong about the direction 100% of the time and still make money on every trade.
The Optionwisdom, options trading services, recommends three different types of trades, including the bull put credit spread, the bear call credit spread and the iron condor.
A credit spread is a strategy that allows you to generate premium as well as protect yourself against an adverse move in the market.
If you are a Silver or Gold member, will receive trade alerts on income producing spreads, directly in your email inbox.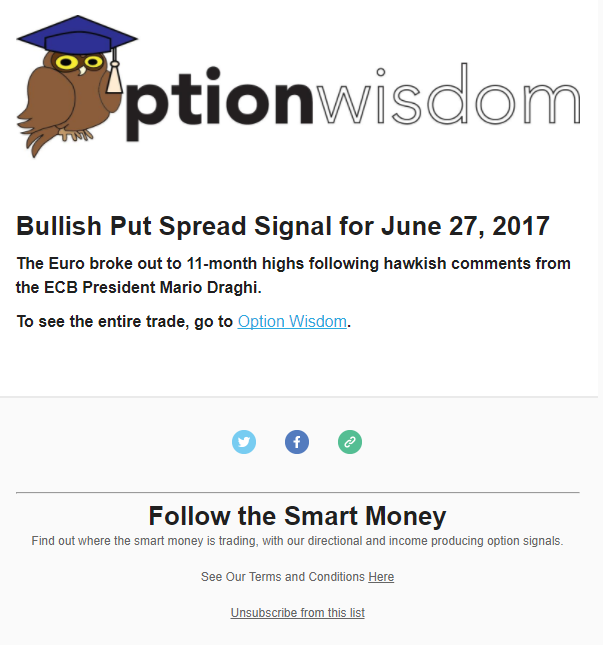 Once you click on the link, you will be directed to the Optionwisdom website where you can view the trade alert.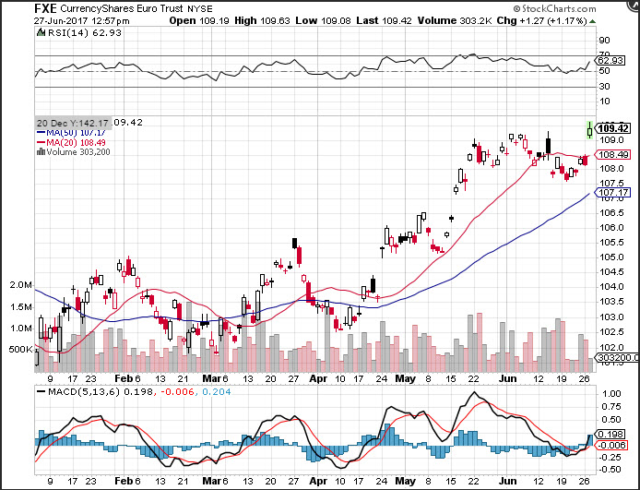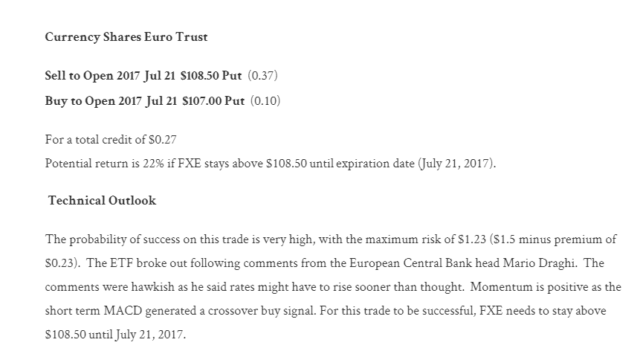 The credit spread trade, which is an options trading alert, will tell you specifically what to buy and sell.  The risk management of a credit spread is ingrained in the trade. So, if you held this trade to expiration, and both trades expired worthless, you would gain $0.27 or 22% of the capital you invested. To learn about the risk reward of these trades, see the video in our special tutorial section.
At the end of each week, as part of our options trading service, we update our weekly update section. For all trades that have either expired, reached their take profit level or stop loss level, we post the trade in the weekly update section. Here you will be able to see the results of each trade.