Where the Smart Money is Trading – Unusual Activity
We provide a statistical directional strategy that pinpoints where the smart money is trading, which will allow you can take advantage of large volume trades before the momentum shifts on a security.
One of the best guides you can use to evaluate where the smart money is trading is unusual trading activity which describes increasing daily volume that is out of the ordinary.  Generally, when the smart money is taking a big bet, it is worth paying attention to.  Our service will provide you will email updates during the trading day when unusual activity occurs and what that means to you.
Sample Signal
The Optionwisdom algorithm picked up a purchase of 10,000 XLP February 17, 2017 $54 calls, where the volume was more than 50 times the open interest. Implied volatility is relatively cheap making this an attractive trade.  Momentum has turned positive as the MACD (moving average convergence divergence) index generated a buy signal.  Additionally, a reverse head and shoulder pattern has formed and prices have broken above the neckline.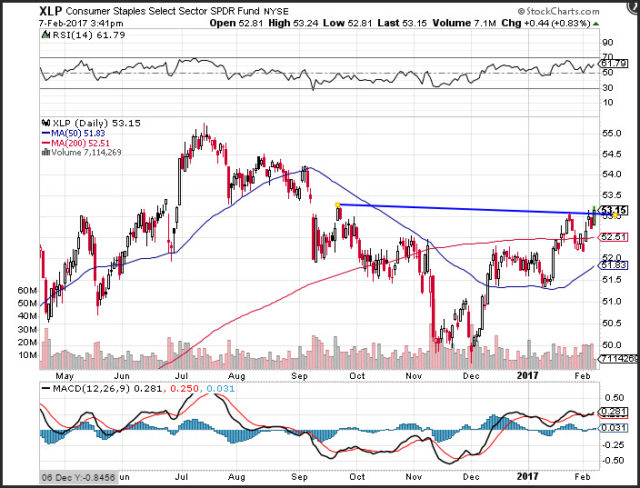 Trade Alert
Purchase XLP Feb 17, 2017 $54 Calls at $0.05 or better
Take Profit is at $0.15
Stop loss is the premium of the trade